It's International Coaching Week! What better time to celebrate coaching and its positive impact!

The CIPD recently published results of a survey (Spring 2016 - Employee Outlook) where 92% of people rated coaching as useful or very useful for their development. Wow... You'd think we would all be at it! Yet the same survey found that only 9% of people surveyed had recently accessed coaching for their development.

So why such a low figure?

Part of the reason may be that people aren't quite sure how it could benefit them? Or perhaps even what to look for in a coach? Maybe you've been thinking these very things? Well, help is at hand - read on!

The Hows...
So how could investing your time and money in coaching really help you?

In the International Coaching Federation's Global Coaching Client Study (2009), people felt they received many and varied benefits from coaching. These ranged from a significant positive impact on performance, to improved time management, and overall greater self-confidence.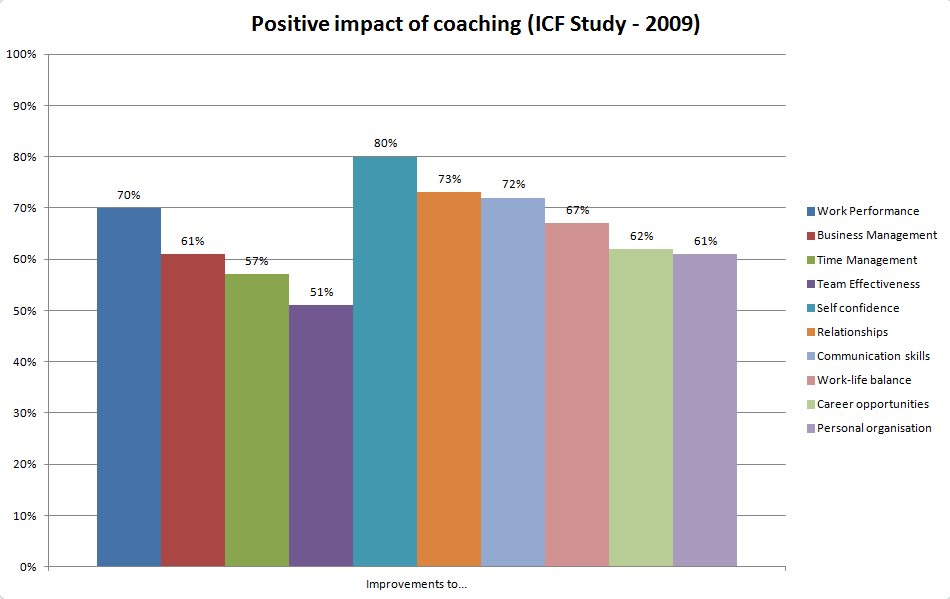 Are there any of these things you would you like to improve? Coaching can help!

The Whats...
So you've heard how coaching can make a difference. What should you now look for in a coach?

There are four key things, first and foremost:

•Qualifications - Anyone can set themselves up as a coach. You don't have to hold any relevant qualification or be registered with any professional body. Worrying or what? So how can you be confident someone knows what they're doing? Looking for someone with a coaching qualification is key. Indeed research by the International Coaching Federation has shown that people's satisfaction with their coaching is much greater when their coach is appropriately qualified.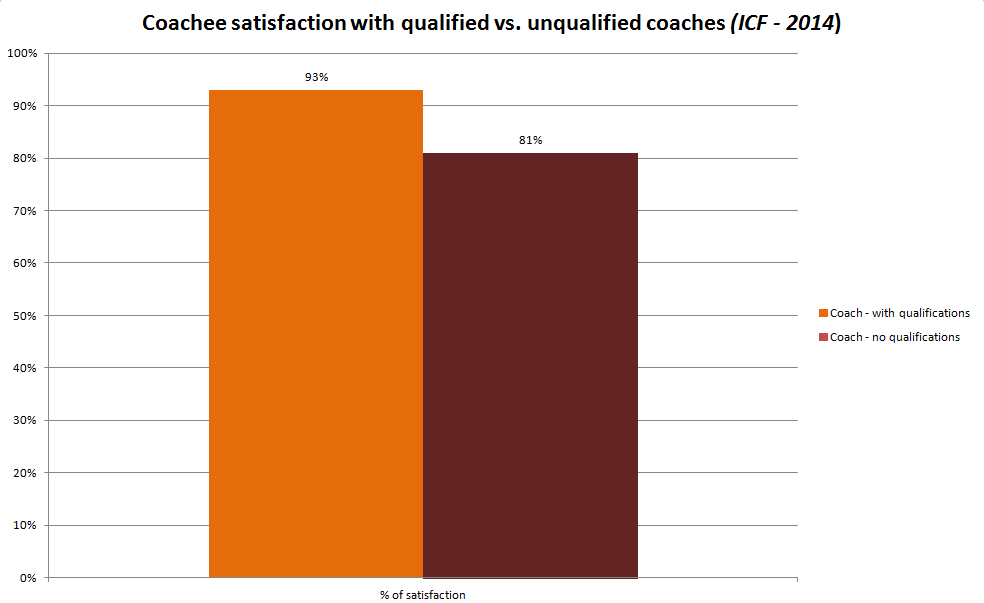 • Membership of Professional Body - When someone is a member of a coaching or relevant professional body, this gives you reassurance that they have completed a suitable programme of training, have considerable relevant experience, and have agreed to abide by a code of ethics within their coaching. If you're not sure, ask!


• Recommendation - Having a coach recommended to you by someone else is another good way to help assure you of the quality of their coaching. Never be afraid to ask for references / testimonials!

• Rapport - Lastly, and importantly, you should feel comfortable with the person you choose as your coach. Personal rapport is key for successful coaching, and if it's not there for you - find another coach!
Coaching is recognised as one of the most powerful development tools for both individuals and teams. Be part of it!
-----------------------------------------------------------------------------------------------------------------------------------------------------------
Like some coaching? Get in touch to find out more or book a session today.